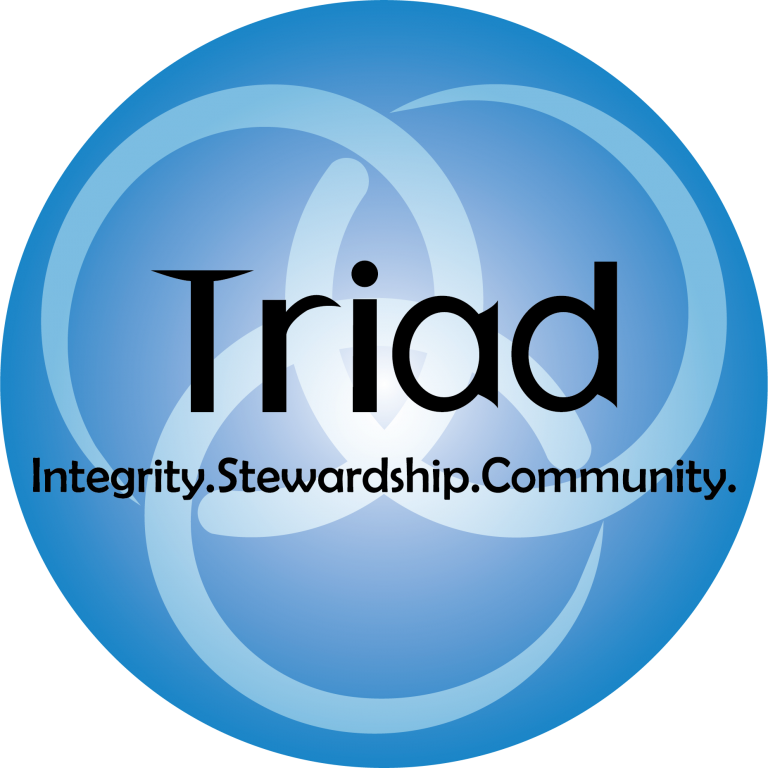 Triad is a year-long leadership and organizational development program established to train and develop a cohort of capable, creative, and ethical undergraduate Tier III student leaders. The program is grounded in the core principles of integrity, stewardship, and community.
The program consists of various elements that prepare the organizations' officers to lead their organizations with integrity, act as responsible stewards of the student fees they receive, and make thoughtful decisions that positively impact the entire University community. Retreats, bi-weekly dinners, online trainings and experiential activities are the core components of the program.
Like the SOLID program for Tier II organizations, the Triad Leadership Program is a requirement for Tier III student leaders. The program is also available to other members of Tier III student organizations, and it is recommended that students interested in pursuing executive leadership positions participate whenever possible.
All Storrs undergraduate student organizations (Daily Campus, Nutmeg Publishing, SUBOG, USG, UCTV, and WHUS Radio) participate in Triad. The regional campus student governments also participate in the Triad Retreats and required online trainings.
Bi-weekly Meetings
The core of the Triad Leadership Program is the bi-weekly meetings open to all members throughout the academic year, covering various leadership and organizational management topics. Members have an active part in selecting topics that affect their organizations. Past bi-weeklies have featured "leadership style", "group theory", and "ethical decision making".
April Retreat
The Triad Leadership Program begins its training for new members with a retreat scheduled at the end of April. This retreat allows the incoming student leaders a chance to get to know one another for the first time since accepting their new positions. The event introduces the Triad Leadership Program to all new members and includes team-building, expectation activities, and goal setting. The April Retreat is a great time for the new cohort to begin their journey together as they step into their new leadership roles.
September Retreat
The Triad Leadership Program kicks off the new academic year with a retreat where which students have the unique opportunity to explore their individual and organizational values, develop goals and action plans for the coming semester, and strengthen the cohort that will become their support network throughout the year. The Retreat provides students with important information about relevant University policies and procedures, organizational management and leadership techniques, as well as the opportunity to meet and begin working with one another.
January Retreat
The Triad Leadership Program continues in the spring semester with a retreat in January. The January Retreat is an opportunity for students to reflect on the growth of each organization during the past semester and to reconnect with their peers. The students participate in activities focusing on current issues facing Universities and colleges as well as topics such as diversity, group maintenance, and preparing for organizational transition.
For more information on the Triad Leadership Program, please contact trusteeorgsupport@uconn.edu or call TSOS at (860) 486-6588.